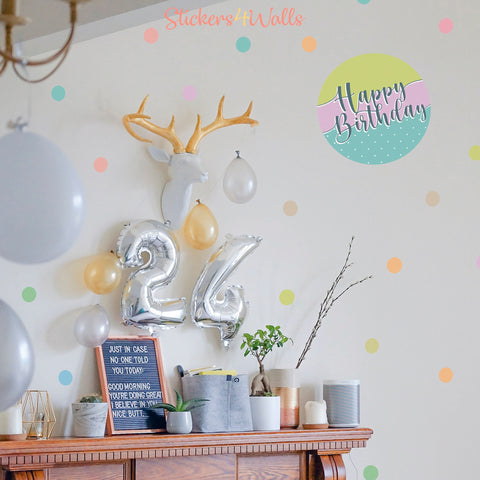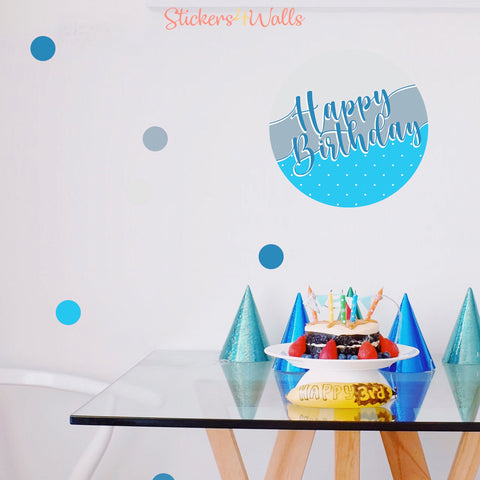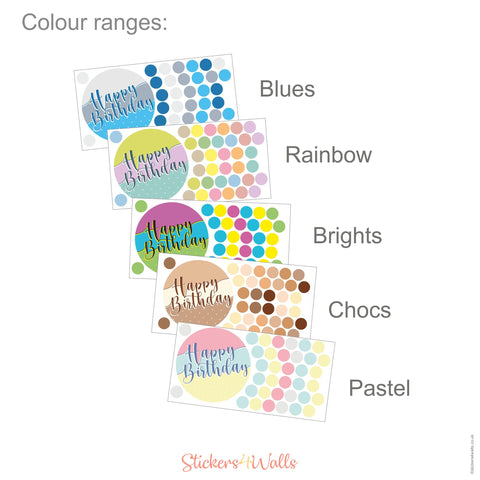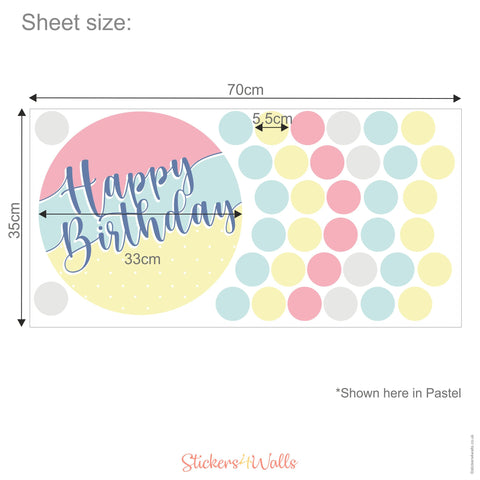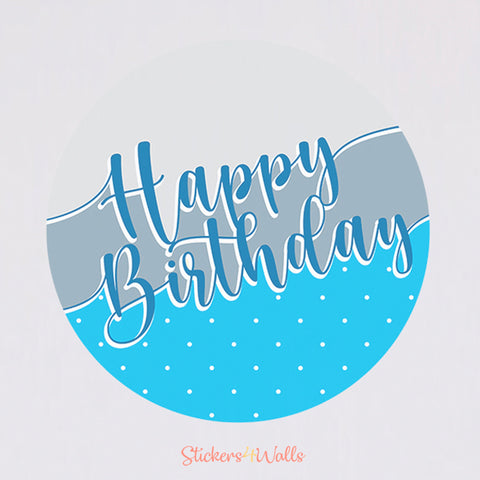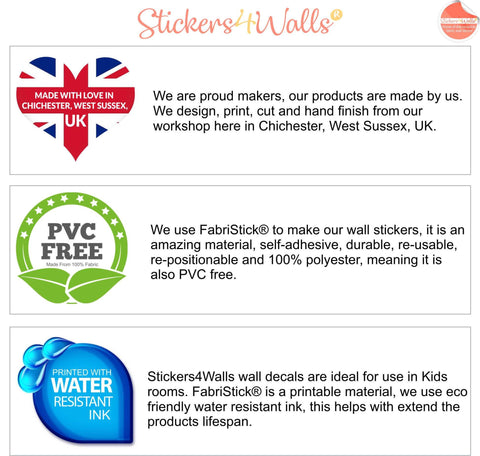 Stickers4Walls
Birthday Polka Dot Fabric Wall Sticker - Reusable
A delightful addition for any birthday celebration, an extra large 'Happy Birthday' polka dot fabric wall sticker. Colour coordinated to match our popular polka dot collections. Add an instant personal touch to an existing polka dot decor, or extend the theme for the special day. Available in our polka dot colour ways of Pastel / Rainbow / Blues / Chocs / Brights, choose the one to match your existing decor or go for a new colour the choice is yours.
Each "Happy Birthday" polka dot is an extra large 33cm x 33cm and comes with 36 additional standard polka dots in colours to match. Rather than the usual plastic birthday banners, make their day extra special with this reusable celebration sign, our fabric wall stickers are tough and durable, reusable and repositionable, without damaging your walls. We recommend you keep the backing sheet, when you have finished your celebrations you can carefully remove the Happy Birthday sign and place it back on the sheet ready for reuse next year.
Sheet size: 35cm x 70cm
Including:
1 x Extra Large "Happy Birthday" Polka Dot [33cm x 33cm]
36 x Additional Standard Polka Dots In Matching Colours [Each 5.5cm x 5.5cm / as per our pack 1 size polka dots]
Our stickers are:
100% soft woven polyester and free from PVC. We also print using eco-friendly water-resistant ink make these ideal for use in children's rooms and extending the life span of the product.
See our original polka dot collection.
Designed, printed and hand finished in our workshop in Chichester, West Sussex, UK.
*Helpful hint: Please be careful about newly painted walls; most take at least 30 days to cure fully, please wait before applying the sticker if you have been painting or they might not adhere well and could damage the paintwork. Our fabric stickers are so simple to apply. Just peel them off the backing sheet and off you go! Please make sure that wherever you stick them, it is free from dirt and grease (wipe clean if required) and that it is dry. To note adhesion is not as effective on surfaces painted in 'washable paints' we would recommend sticking to surfaces painted in a standard emulsion for best adhesion.