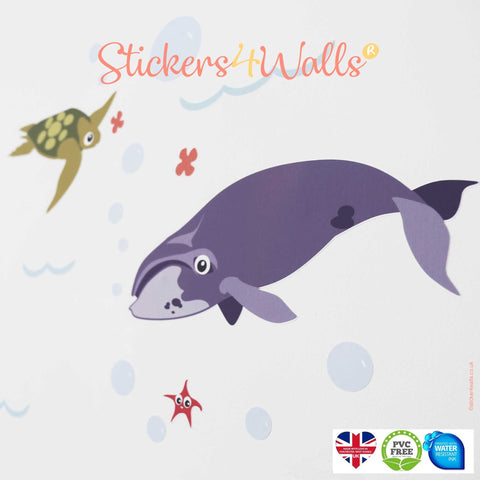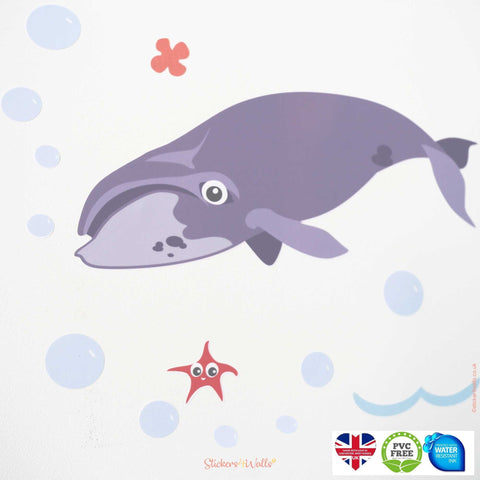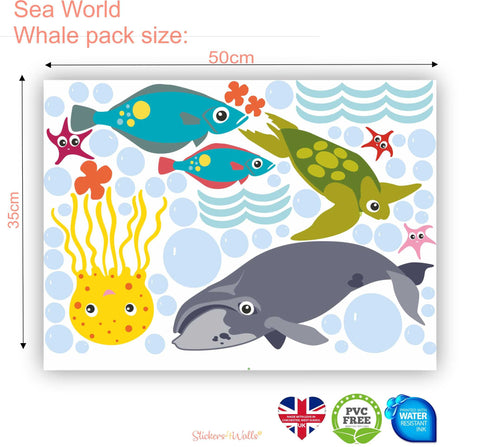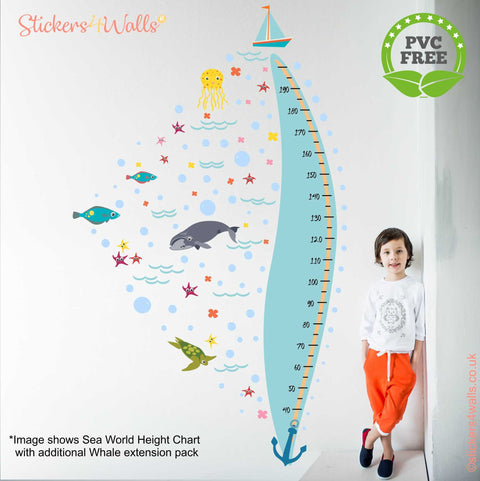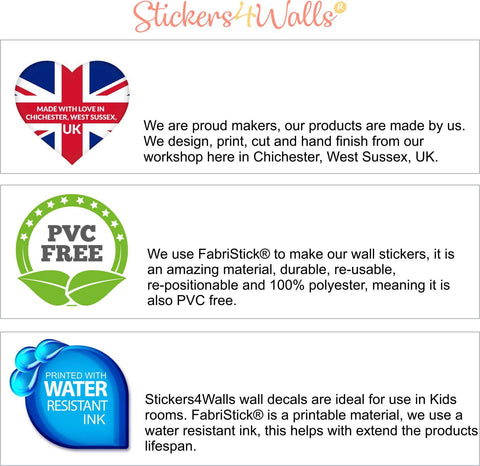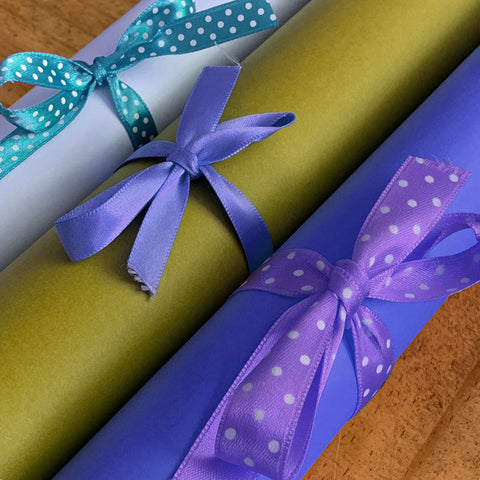 Stickers4Walls
Whale Fabric Wall Stickers - Reusable
Sea World Whale Extension Pack. Beautiful designs that work on their own or in addition to our Sea World Height Chart.
Pack Includes :
1x Whale (34cm)
1x Turtle (24.5cm)
2x Fish (1x large fish 22.5cm / 1x medium fish 14.5cm)
1x Jelly Fish (20cm 3x starfish (1x medium starfish 7cm / 2x small starfish 5cm)
3x Flowers (1x large flower 5cm / 1x medium flower 3cm / 1x small flower 2cm)
47 x Extra Bubbles (2x large bubbles 7.5cm / 11x medium bubbles 4cm / 21x small bubbles 2.5cm / 13x extra small bubbles 1.5cm)
6x Extra Waves (3x large waves 17.5 / 3x medium waves 12.5cm)
Our Sea World illustrations are designed to tie in perfectly with our Kids World range, including our popular Kids World Map, making it even easier to create a matching theme though out your room or home. FabriStick® is self adhesive making them easy to apply, simply remove the back sheet and stick away, they are also reusable and re-positionable, if you move or would like to change the position of your wall decal simply peel off and re-stick! Perfect!
Our stickers are: 100% polyester and PVC free and we print using water-resistant ink, making these a great choice for nurseries and kids' rooms.
Designed, painted and hand-finished in our workshop in West Sussex, UK.
*Helpful hint: Please be careful about newly painted walls; most take at least 30 days to cure fully, so please wait before applying the sticker if you have been painting or they might not adhere well and could damage the paintwork. Please just first make sure that wherever you stick them, it is free from dirt and grease (wipe clean if required) and that it is dry. To note adhesion is not as effective on surfaces painted in 'washable paints' we would recommend sticking to surfaces painted in a standard emulsion for best adhesion.
**Please note that we have made every effort to make the colours on screen as accurate as possible, however colours on screen may vary depending on your screen settings and resolution.