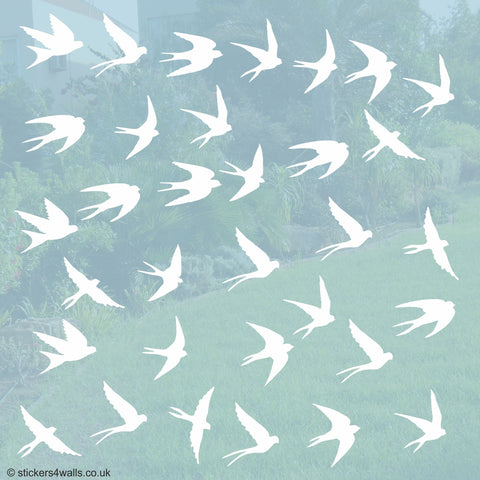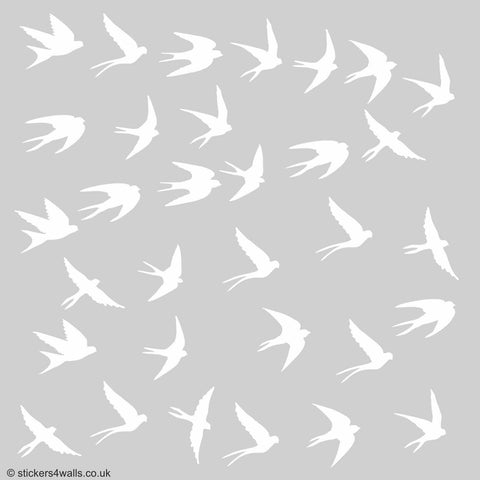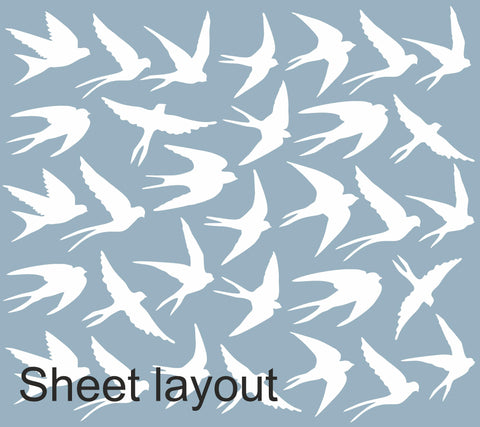 Stickers4Walls
White Swallow Window Cling Stickers - Reusable
A pack of 32 attractive swooping swallows in white window cling. Each bird silhouette measures approximately 9cm and is an individual piece letting you create your own window design effectively and simply. Made from soft PVC static cling vinyl, easy to peel and apply, repositionable and reusable without leaving any residue. These stylish white swallow window stickers are a quick and effective way to add decoration to your windows, mirrors and smooth surfaces. We use high-quality window cling, which sticks to your windows using static, in addition the cling properties work on both sides of the sticker without the need for any glues. They are perfect at any time, can be used all year round, we recommend you keep the back sheet, should you want to you can remove the birds and place them carefully back on the backing sheet ready to reuse. Window cling can be used as internal or external decoration.
These window stickers are also effective at stopping birds from flying into windows, which can be a particular problem with large windows.
We are a small family business, our products are designed, made, and finish with the utmost care by us in our workshop in Chichester, West Sussex, UK.