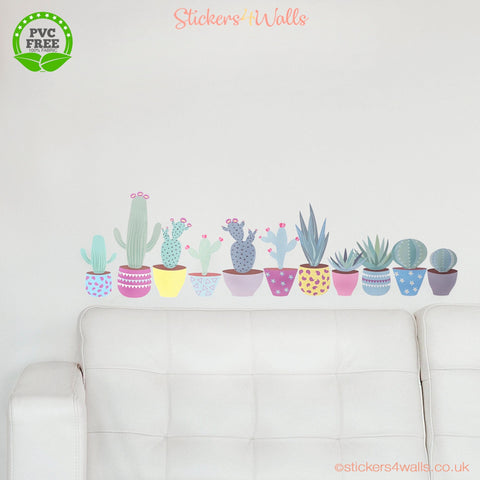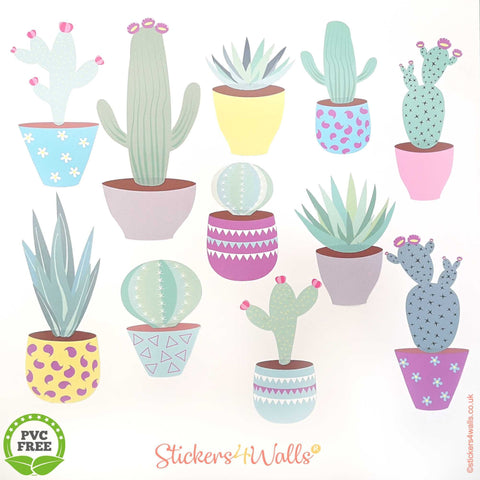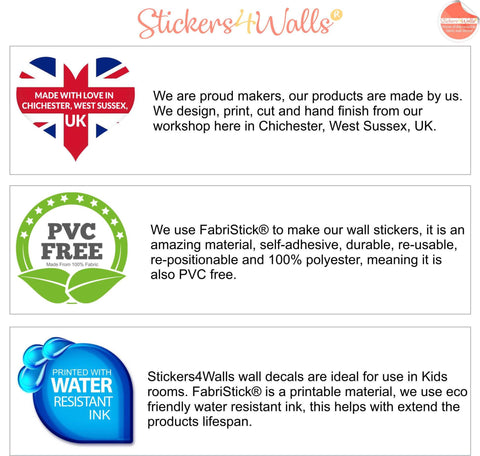 Stickers4Walls
Succulent and Cactus Wall Stickers - Reusable
A bright colourful set of 11 plants and 11 plant pots wall stickers, easily create your own arrangement to customize your space how you desire. Succulents and Cactus renowned for being easy to keep, these ones are even easier, simply peel off the backing paper and stick. They are self-adhesive and re-positionable letting you move them around to your heart's content to create the look you want.
Each plant and each pot is an individual sticker, meaning you can mix and match the plants to different pots, and take your pick on which plant sits in which pot. Plants are in a variety of colours, various shades of soft greens, pinks, yellows, blues and greys, with multi-coloured pots in pinks, greys, yellows and blues.
Contents:
Sheet size 50cm x 35cm
11 x individual plants [sizes 5.5cm - 17cm]
11 x individual plant pots [sizes 6.5cm - 9cm]
Our stickers are: 100% polyester and free from PVC,and we print using eco-friendly, water-resistant ink, helping extend the lifespan of the product and making these a great choice for kids' rooms and nurseries.
Designed, printed and hand finished in our workshop in Chichester, West Sussex, UK.
*Helpful hint: Please be careful about newly painted walls; most take at least 30 days to cure fully, so please wait before applying the sticker if you have been painting or they might not adhere well and could damage the paintwork. Our fabric stickers are so simple to apply. Just peel them off the backing sheet and off you go! Please just first make sure that wherever you stick them, it is free from dirt and grease (wipe clean if required) and that it is dry. To note adhesion is not as effective on surfaces painted in 'washable paints' we would recommend sticking to surfaces painted in a standard emulsion for best adhesion.