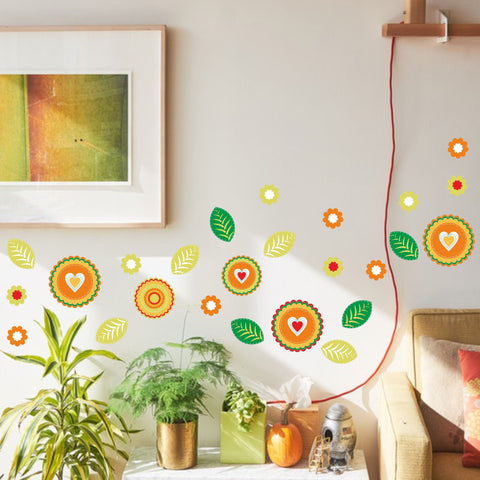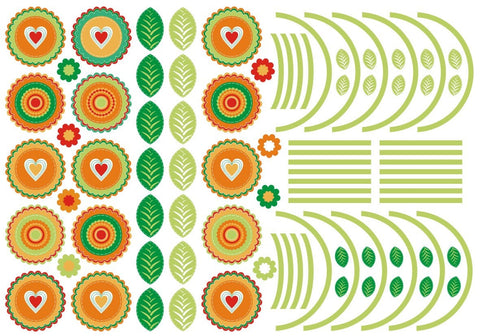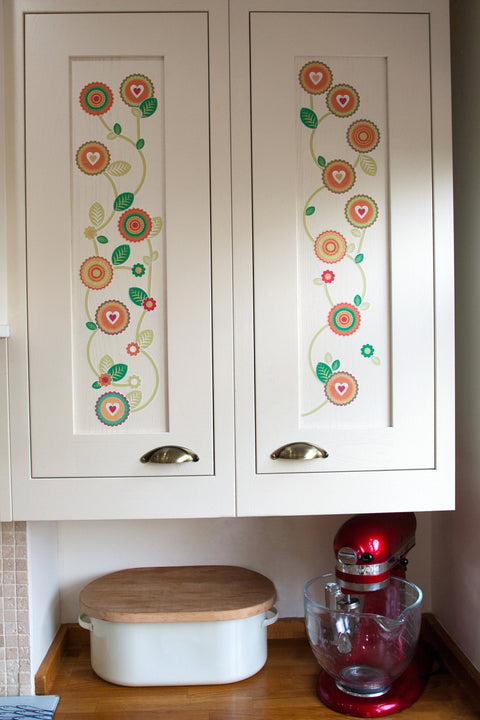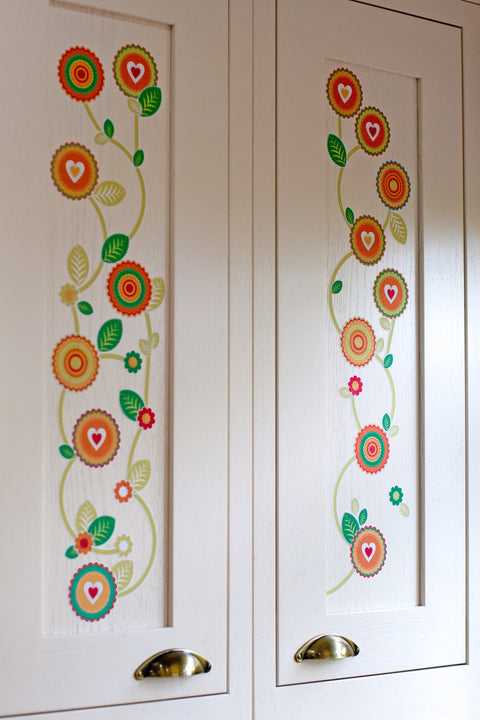 Stickers4Walls
Retro Boho Flowers & Leaves Wall Stickers - Reusable
Give your interior design a lift with these stylish fabric flower wall graphics. These trendy flower designs have a retro feel, with warm colours and a bohemian feel. If you're into the boho look, they are the perfect way to offer a quick, easy and elegant solution to updating your home
The pack includes 23 flowers, together with stems and leaves so that you can create a stunning and unique design on your walls, cupboards or any other surface you wish. Split the pack into several smaller designs according to the space you want to fill, or have one larger, dramatic frieze - it's up to you! Our FabriStick® wall stickers are repositionable and removable, so you can change the designs you create.
Boho stickers are perfect in your home, rented accommodation, caravans, motorhomes, boats........you name it. No nails, no mess. We absolutely love them, and know you will too!
Product Details:
Sticker Quantities and Dimensions per sheet
15 large flowers: 60mm x 60mm
8 small flowers: 25mm x 25mm
12 large leaves: 29mm x 46mm
20 small leaves: 4mm x 22mm
34 stem sections: Over 2.5m of stem sections 
Our stickers are: 100% polyester and free from PVC, and we print using eco-friendly, water-resistant ink, helping extend the lifespan of the product and making these a great choice for kids' rooms and nurseries.
Designed, printed and hand finished in our workshop in Chichester, West Sussex, UK.
*Helpful hint: Please be careful about newly painted walls; most take at least 30 days to cure fully, so please wait before applying the sticker if you have been painting or they might not adhere well and could damage the paintwork. Our fabric stickers are so simple to apply. Just peel them off the backing sheet and off you go! Please just first make sure that wherever you stick them, it is free from dirt and grease (wipe clean if required) and that it is dry. To note adhesion is not as effective on surfaces painted in 'washable paints' we would recommend sticking to surfaces painted in a standard emulsion for best adhesion.