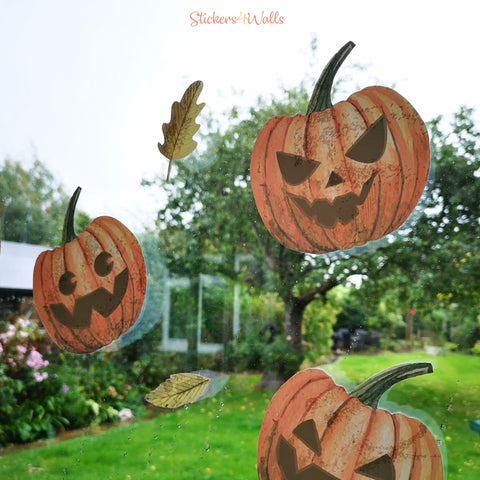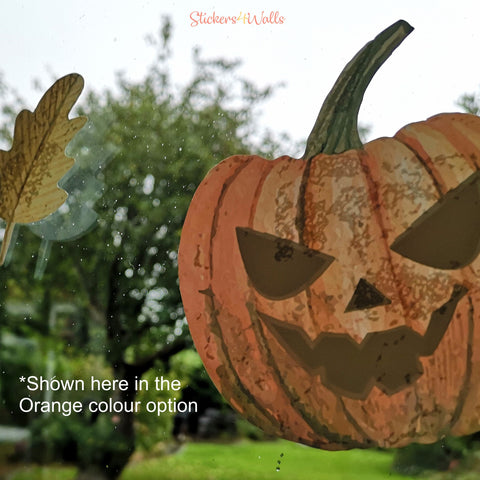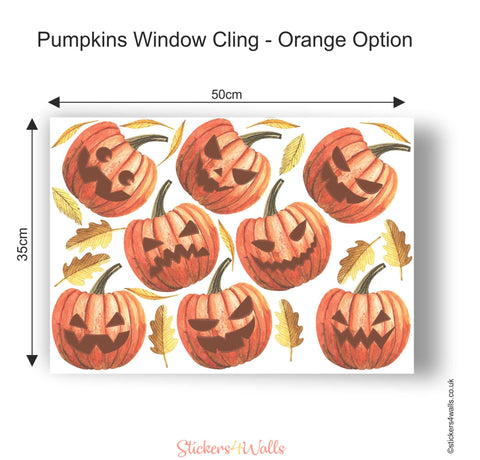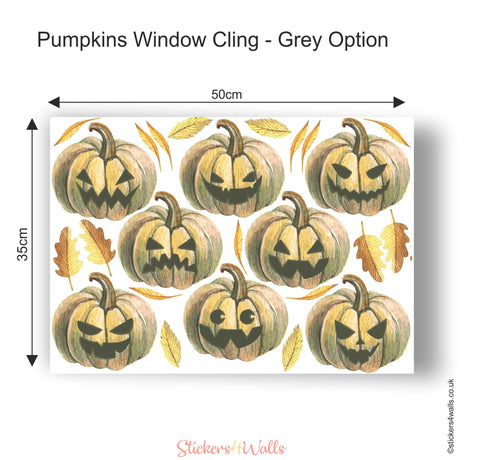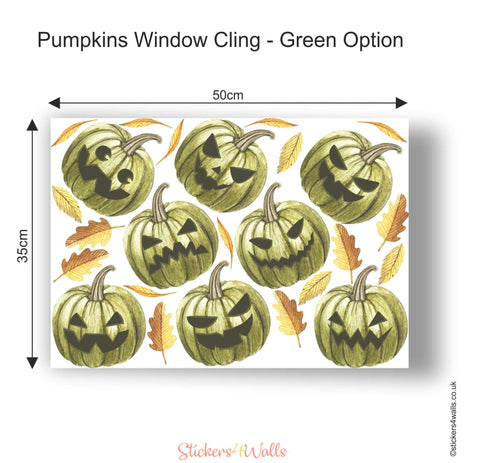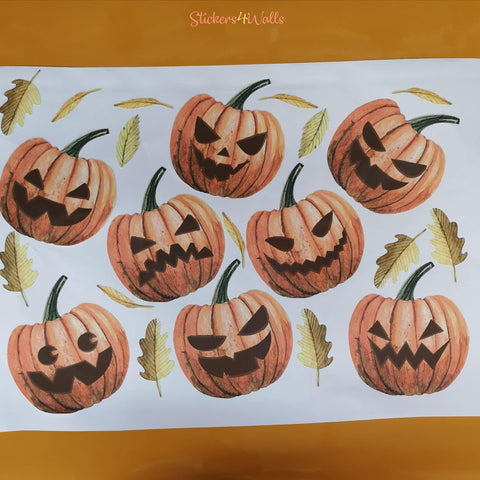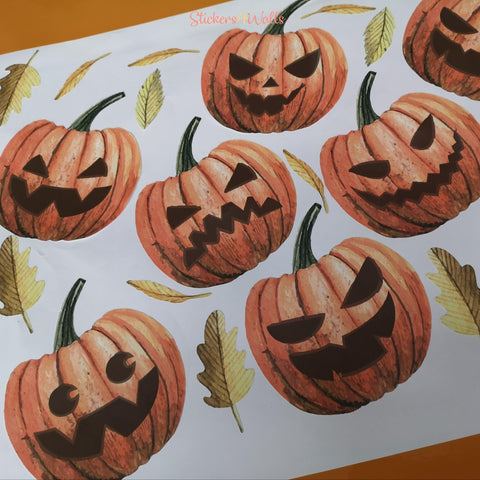 Stickers4Walls
Pumpkin Halloween Window Cling Decoration - Reusable
Scary sets of Halloween pumpkin wall stickers, reusable and repositionable window cling decorations. Available in three different colour options, green, grey or orange. Each pumpkin and leaf is an individual window sticker, allowing you to create a design layout to suit your space. Each sheet has 8 pumpkins with scary faces and various leaves in one of three colour schemes.
Made from soft PVC static cling vinyl, easy to peel and apply, repositionable and reusable without leaving any residue. These spooky pumpkin window stickers are a quick and effective way to add decoration to your windows, mirrors and smooth surfaces. We use high-quality window cling, which sticks to your windows using static, in addition, the cling properties work on both sides of the sticker without the need for any glues. They are perfect at any time, we recommend you keep the back sheet, should you want to you can remove the pumpkins, place them carefully back on the backing sheet ready to reuse next Halloween. Window cling can be used as internal or external decoration.
Sheet size: 35cm x 50cm
Including:
8x pumpkins (each 13cm x 15cm)
16 x leaves (each 7-9cm x 1-4cm)
The same designs are also available in a reusable wall sticker option, please see separate listing.
* Helpful hint: Please ensure the surface is clean and dry before applying.
We are a small family business, our products are designed, made, and finish with the utmost care by us in our workshop in Chichester, West Sussex, UK.