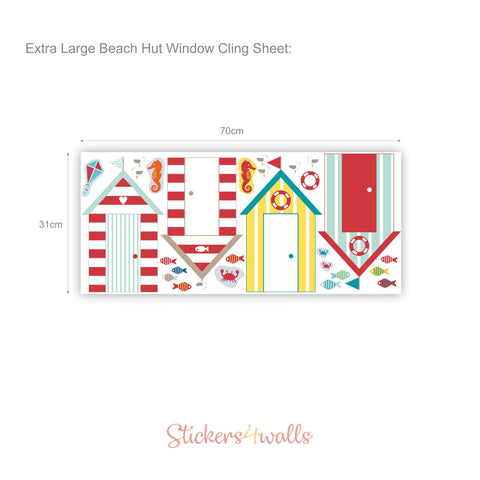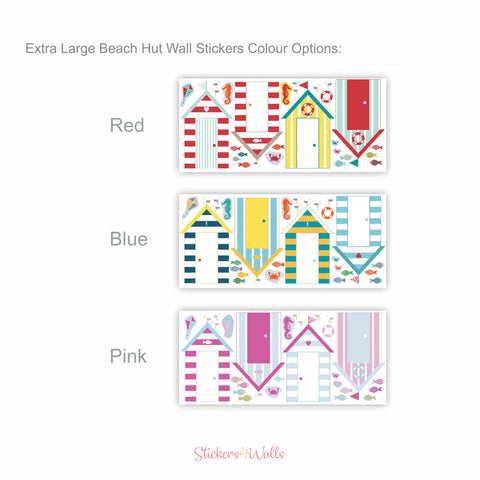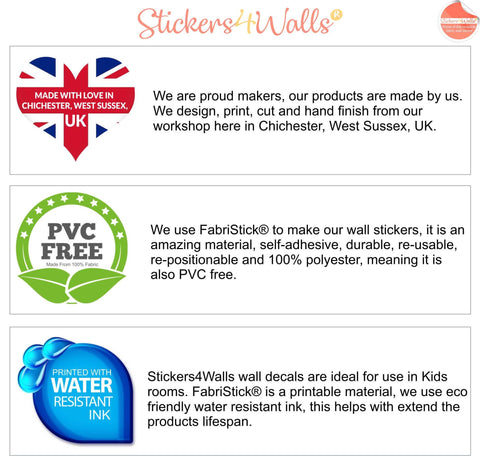 Stickers4Walls
Beach Hut & Seaside Shop Window Decoration - Reusable
A window cling version of our larger set of four colourful seaside beach hut decals. Available in the same colour ranges as our standard sized beach huts perfect for any room, fabulous for children and adults alike. Bring the feel of the beach and seaside inside with these nautical window decorations. This set 4 large beach huts with accompanying fish, seagulls, crabs, seahorses, a kite and a lifebuoy. Oh, we do like to be beside the seaside!
Bring a little summer inside your home. Just peel and stick with this reusable fabric set of seaside wall stickers, the perfect way to quickly and easily bring some fun and colour to a window and apply to windows, mirrors and smooth surfaces Available in your choice of three coordinated colour collections, Red, Blue or Pink.
We use high-quality window cling, which sticks to your windows using static, in addition, the cling properties work on both sides of the sticker without the need for any glues. They are perfect at any time, we recommend you keep the back sheet, should you want to you can remove your beach huts, you can, and place them carefully back on the backing sheet ready to reuse. Window cling decals are printed on one side, equally, they will attach to the window on either side so you can choose which way the printed side faces. Window cling can be used as internal or external decoration.
Sheet size: 70cm x 31cm
Item sizes:
4 x Beach Huts: 18cm x 29cm
2 x Seahorses: 4cm x 8cm
10 x Fish: 4cm x 2cm
1 x Lifebuoy: 4cm x 4cm
3 x Crabs: 2 x Small 3cm x 2cm / Large 6.5cm x 4cm
1 x Kite: 4cm x 9cm
6 x Seagulls: 2.5cm x 2cm
* Same design also available in a reusable fabric Wall Sticker, please see separate listing.
We design, print, cut and hand finish all our products here in our workshop in Chichester, West Sussex, UK