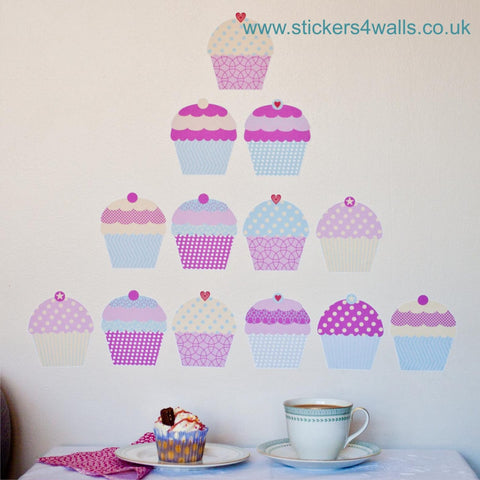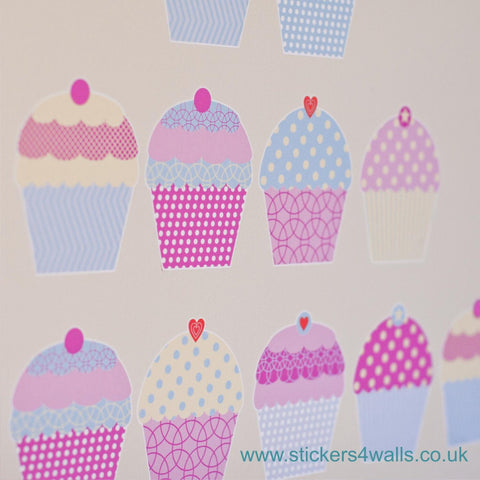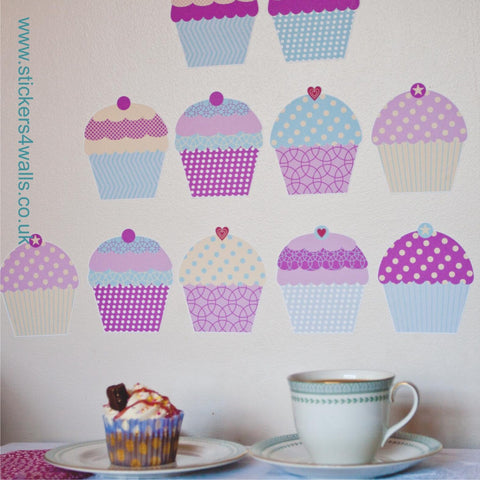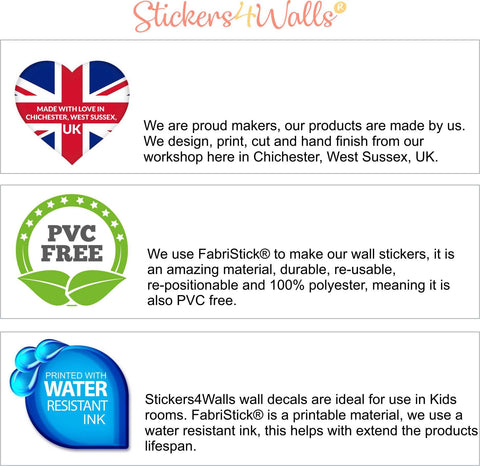 Stickers4Walls
Cupcake Fabric Wall Stickers - Reusable
A colourful set of premium quality fabric repositionable cupcake wall stickers. Calling all baking and Great British Bake Off fans! This set of cupcake wall decals includes 15 gorgeous pastel-toned candy coloured cupcake stickers. Stack them up, stick them randomly or add as a cupcake surround in a room! These cupcakes would be brilliant room décor for a keen baker or cook, and are a really easy and quick way to decorate a kitchen, dining room or bedroom. They would also be a great way to bring some colour to old kitchen tiles, without needing to replace them or paint them.
Just peel and go with this engaging set of cake wall graphics, the perfect way to quickly and easily bring some fun and colour to plain walls or surfaces that need livening up. Simply peel off the backing and apply to walls, kitchen tiles, shelves, doors, wardrobes or any smooth or even textured surface.
Our innovative fabric wall stickers are waterproof, have a smooth, matt fabric texture and do not tear. You can move them around as often as you like as they do not lose their stick over time.
It is important to make sure that the surface is free from dirt and grease (wipe clean if required) and that it is dry. All stickers are 100% polyester and are PVC free. A really quick and fun way to brighten up walls and furniture.
Get some GBBO inspired décor in your life!
The entire sheet measures 50cm x 35cm.
Please note we are based in the UK - please see our shipping policies for an estimate of shipping time. All our products are designed and made in our workshop in Chichester, West Sussex UK.