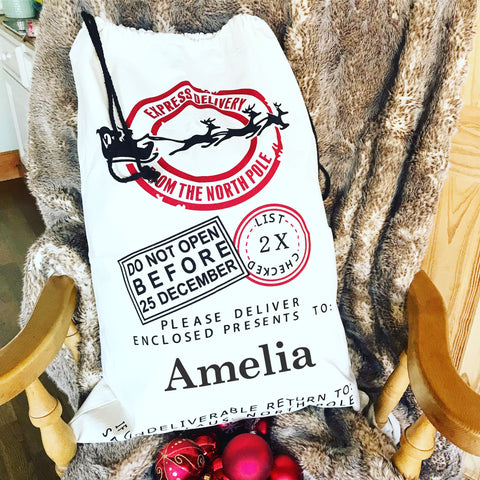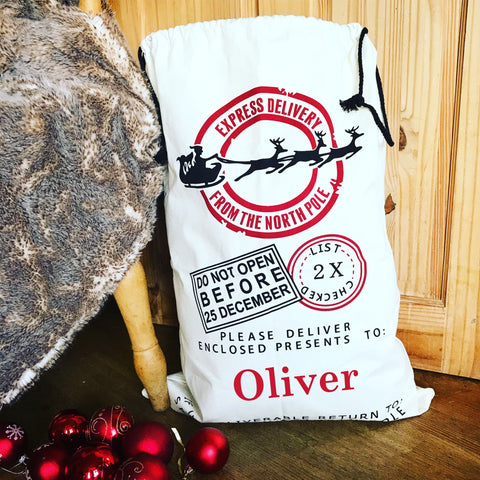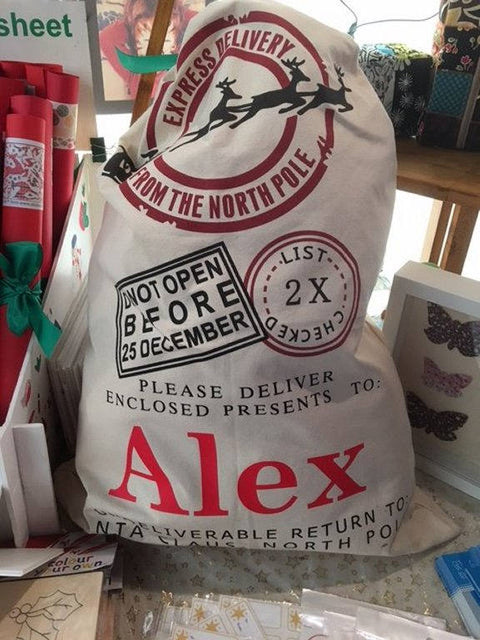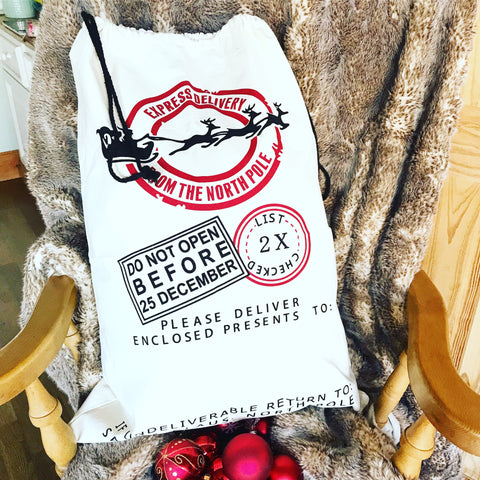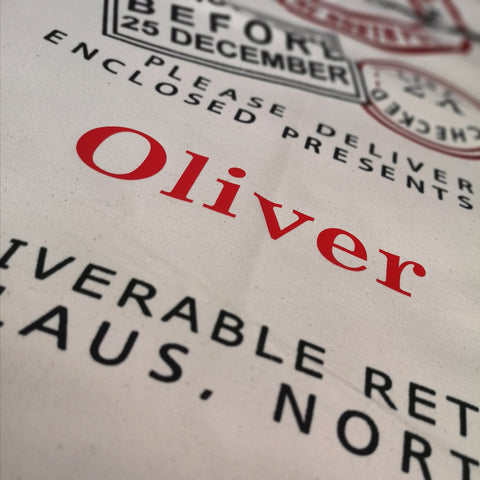 Stickers4Walls
Personalised Name Santa Gift Sack
A fantastically Christmassy Santa sack that is personalised with a name. Sure to be a hit with the children on Christmas morning. These sacks are well made, long-lasting and set to become a Christmas family favorite year after year. Measuring 69cm x49cm (about the size of a large pillowcase), they are bound to bring joy to your family at Christmas. Put the sacks out on Christmas Eve for Father Christmas, and he (or his elves!) will have plenty of space to fill it with presents, no more squeezing presents into a Christmas Stocking! Ideal for use it to contain all a child's presents under the Christmas Tree, ready for Christmas morning.
The design on this Santa sack reads " Express Delivery from the North Pole. Do not open before 25 December. List Checked 2X. Please deliver the enclosed presents to 'Name'. If undeliverable, please return to: Santa Claus, North Pole"
Large enough to take boxes of toys & puzzles without tearing, we hope that these sacks will become treasured year after year as we make them with care and love. These sacks are made from high-quality thick calico with a cord drawstring. Unlike hessian, they are smooth and will not catch easily.
When ordering please select the colour of your lettering for your personalised name from the drop-down box, next please enter the name you would like on the Christmas sack in the 'Add your personalisation box
Looking for a different design for a sibling, see our reindeer Christmas sack. 
Wishing you a very Merry Christmas!
All our products are designed and made in our workshop in Chichester, West Sussex UK.