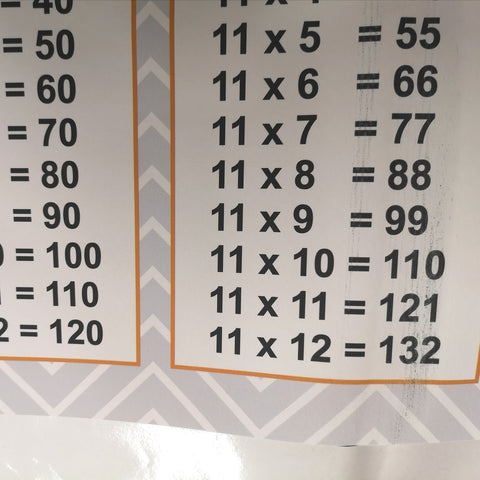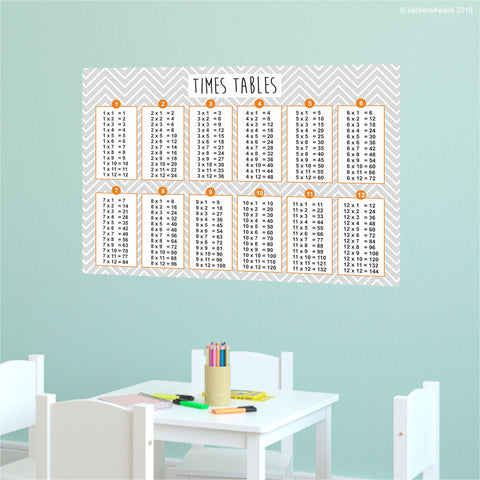 Stickers4Walls
Marked Multiplication Table 70x100cm Half Price
This educational wall sticker has all 12 sets of the standard multiplication tables in a grey chevron design.
Unfortunately, this one was marked in printing, leaving the 11 times tables with dark smudgy marks over the one side, as per photo. This is 70cm x 100cm sized and would look stunning in any playroom or classroom.
Sold here at half price, £24 from RRP £47.99.  Grab your school a bargain.