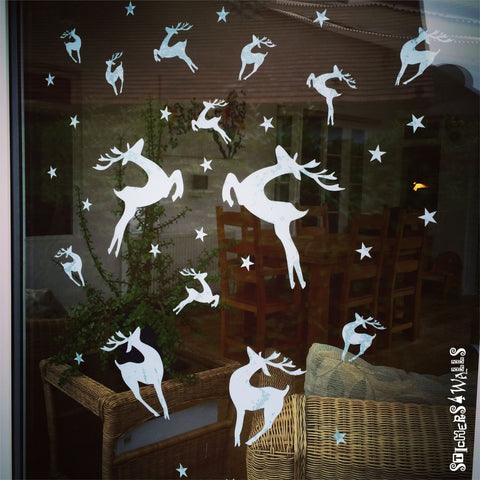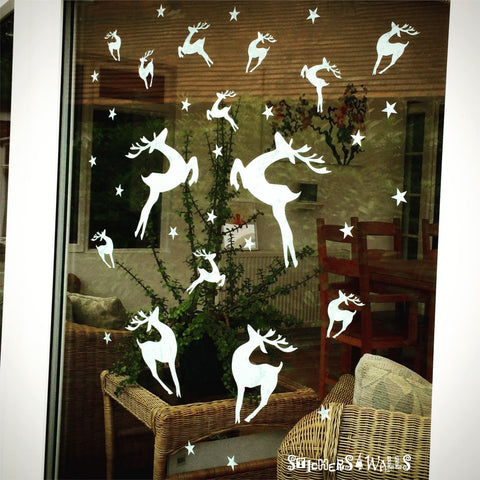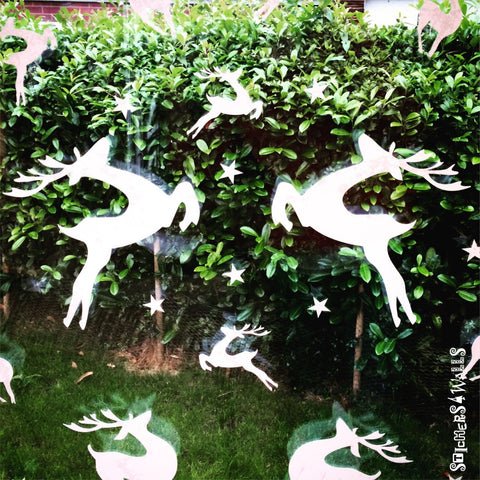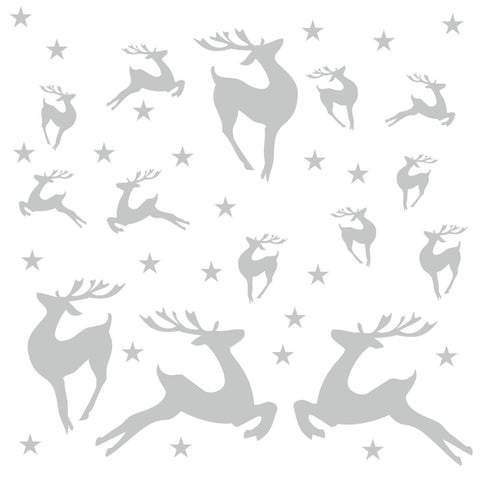 Stickers4Walls
Christmas Reindeer Window Cling Stickers - Reusable
A pack of Christmas reindeer and star window stickers ideal for decorating your windows this Christmas. These stylish white Christmas window or mirror stickers include reindeer and star will instantly add a festive touch to your home or office. There are 13 reindeer in a pack in, ranging in size between 6.4 cms and 20 cms wide, and over 20 stars measuring 2.5 cms square.
Made from soft PVC static cling vinyl, easy to peel and apply, repositionable and reusable without leaving any residue. These stylish white deer window stickers are a quick and effective way to add decoration to your windows, mirrors and smooth surfaces. We use high quality window cling, which sticks to your windows using static, in addition the cling properties work on both sides of the sticker without the need for any glues.
They are perfect at any time, can be used all year round, we recommend you keep the back sheet, should you want to you can remove the stickers and place them carefully back on the backing sheet ready to reuse next year. Window cling can be used as internal or external decoration.
Sheet size:
29cms x 42cms
Including:
13 x reindeer
22 x stars
Range of other Xmas stickers available. Make your home stand out this Christmas! 
We are a small family business, our products are designed, made, and finish with utmost care by us in our workshop in Chichester, West Sussex, UK.