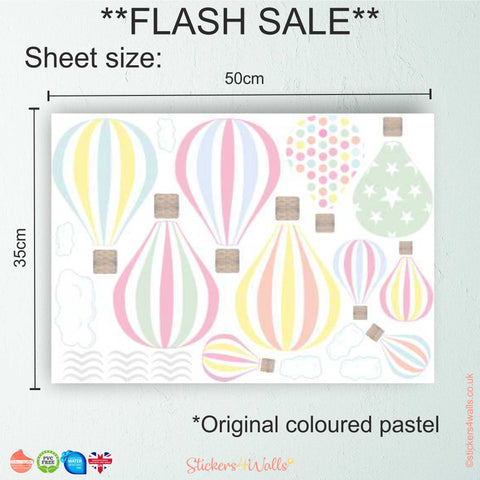 Stickers4Walls
Flash Sale - Hot Air Balloons - Discontinued Colour
FLASH SALE
We have five sets of our old colourway pastel hot air balloon packs on sale at an amazing 50% off the original price.
Customers have asked if it would be possible to colour match our Pastel Hot Air Balloons to other Pastel products we offer....So this is what we have done!  New for 2021 are our Pastel Hot Air Balloons that 100% match our Pastel polka Dot Wall Stickers.
These are the last five sets in the original colour pastels, they are first come first served!